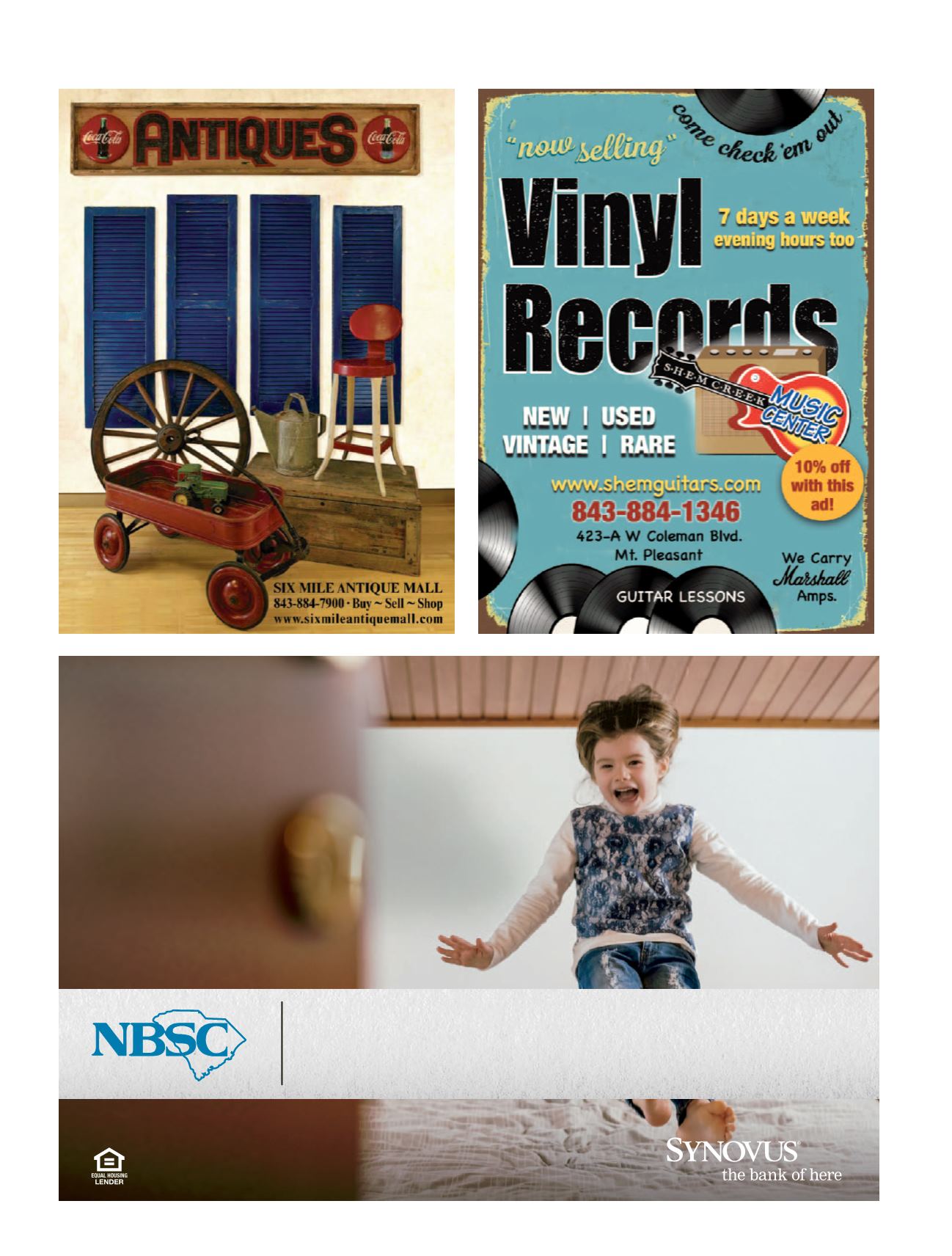 MPBM
www.MPBusinessMag.com
|
www.MountPleasantMagazine.com
|
www.ReadMPM.com
Themall is located in"TheGarden"onColemanBlvd.
OurMAINENTRANCEand largePARKINGLOT
areeasilyaccessedoffofPHERIGOSTREET.
9-6Mon-Sat•9-5Sun
761COLEMANBLVD•MT.PLEASANT,SC
PhotobyHolgerObenaus
Here is a
great place
to call home.
If home is where the heart is, then we must be home. Here is where we're glad to be
your friend, your neighbor and your bank. So, turn to us anytime for all the financial
services you need. Together, we are all part of this wonderful community and
there's no other place we would rather be.
1.800.708.5687 |
banknbsc.com
Banking products are provided by Synovus Bank, Member FDIC.
Divisions of Synovus Bank operate under multiple trade names across the Southeast.