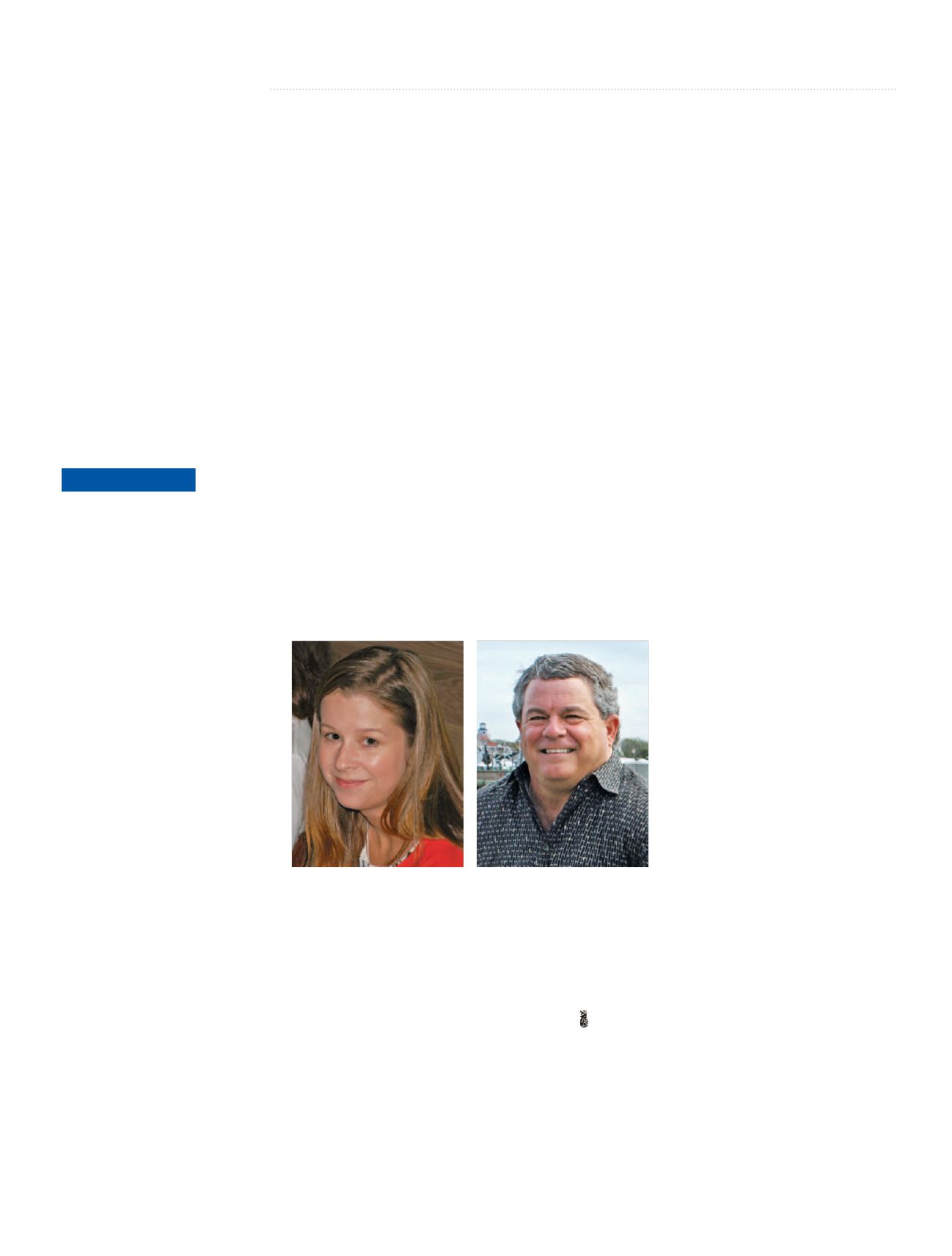 It'sAll About Local
Incentives for Mount Pleasant Businesses
T
he town of Mount Pleasant
is launching one program and
revitalizing another, both aimed at
helping local businesses grow, expand
and thrive along with the town.
The Town Proud Program, to be
officially kicked off during Business
Appreciation Week, Sept. 19 through Sept. 23, will
encourage consumers to do business
with local companies.
Meanwhile, the Local Vendor Partnership Program, first
passed into law in 1997, is getting a facelift and additional
publicity, encouraging local businesses to provide their
products and services to the town.
"We're taking a comprehensive approach of supporting
our local businesses," said Mount Pleasant Business
Development Officer Amy
Livingston. "We see both these
programs as complementary
pieces of the puzzle."
The Local Vendor
Partnership Program,
established by legislation
written by Councilman Gary
Santos, has been somewhat
dormant for nearly two decades.
Not all that many people knew
about it, something Santos
hopes to change.
"It's the best-kept secret in town," he commented. "We're
never going to have a Boeing here, but we have lots of local
businesses. I'm hoping they start utilizing this program."
Some of the items the town buys include office supplies;
parts for vehicles; printing; contractual services such as
graphic design; and "a range of products and services that a
town requires to stay up and going," according to Livingston.
"We're pushing this program because it's a win-win for the
business community and the town of Mount Pleasant," she
said. "We're always looking to find the best quality product.
Our robust business community is very capable of doing
that. It's a win for the business community because, frankly,
the town is a very large customer."
Santos, a councilman from 1996 to 2009 who was elected
By Brian Sherman
again in 2013, explained that bids submitted by approved
vendors are evaluated as if their prices were either 5 percent
lower for contracts under $10,000; 2 percent lower for
contracts between $10,000 and $50,000; and 1 percent lower
for contracts worth more than $50,000, not to exceed a total
reduction of $2,000.
He said the program applies to products, goods and non-
professional services, adding that after local reductions are
considered, if a non-local company is still the low bidder, the
work goes to the non-local business.
To be eligible for the program, a business must have a
principal place of business within the town limits, have a
current Mount Pleasant business license and "agree to allow
the town to audit the applicant's records relating to the town's
purchases to ensure the town is receiving the best products
or services for the best price." Businesses that are a part of a
chain cannot take advantage of
the program. Local businesses
must fill out an application to be
eligible to participate.
Santos said a trip to a
Mount Pleasant business
provided the impetus for
him to write the law that
established the program. A local
businessman who was repairing
Santos' lawnmower pointed
out that the town was giving
similar work to a company in
Hollywood. Santos looked into the situation, and, shortly
thereafter, wrote the legislation.
"Amy can use this law as a business development tool
to recruit companies to come to Mount Pleasant," Santos
said. "When we hired her in September, she took it and
ran with it."
To apply for the Local Vendor Partnership Program, visit
experiencemountpleasant.com
. The completed application
should be submitted to the town's Purchasing Division,
along with a short list of products or services provided by
your business. It can be submitted by email to rgriles@
tompsc.com
or in person or by mail at 100 Ann Edwards
Lane, Mount Pleasant, South Carolina 29464.
amy Livingston and Gary Santos
MP Business
mPBm
www.mPBusinessmag.com
|
www.mountPleasantmagazine.com
|
www.readmPm.com
Photo by Rick Walo.
Photo by Brian Sherman.