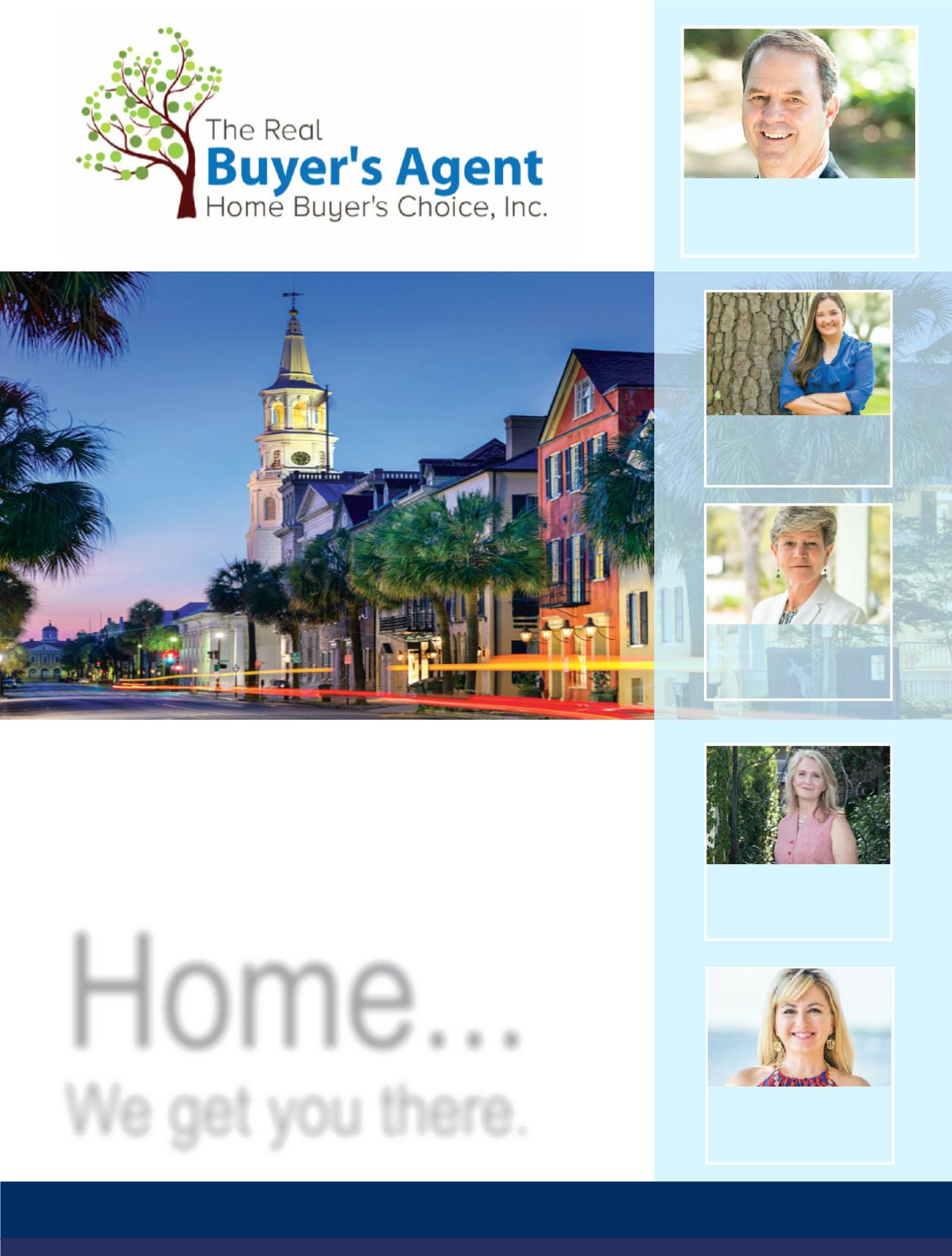 Vikki Devereux
(843) 860-1740
vikki@buyersagent.net
www.Vikkid.net
Lisa Morelli
(843) 514-2898
lisa@buyersagent.net
www.LisaMorelli.com
800 Johnnie Dodds | Mt. Pleasant, SC 29464 | 800.884.0818
CharlestonHome.com
David Kent
(843) 884-0888 ext. 111
david@buyersagent.net
www.davidkent.net
Home...
We get you there.
We work
exclusively
with the buyer.
The Real Buyer's Agent
is a boutique real estate agency
located in Mt. Pleasant, SC, just over the bridge from historic
downtown Charleston. Since its founding in 1995, The Real
Buyer's Agent and its agents have never taken a listing.
We only represent buyers.
We put our
Experience
to work for you.
Charlotte Lemon
(843) 884-0888 ext 115
charlotte@buyersagent.net
www.charlottelemon.net
Roxanna Morey
(843) 884-0888 ext 112
roxanna@buyersagent.net
www.CharlestonHome.com